Do you intend to purchase or invest this year in cryptocurrencies? The choice of the best cryptocurrencies to invest in 2020 is not an easy thing to do with over 4000 cryptocurrencies already invented. Do not be concerned, we have put the best cryptocurrencies in 2020.
If you have any plans to invest in the crypto market this year, we have good news for you! According to many crypto enthusiasts, 2020 is going to be the best year to invest in cryptocurrencies.
When it comes to deciding what crypto to invest in, the choice can be somewhat overwhelming as there are thousands of crypto coins available in the marketplace.
It's difficult and time-consuming to do your research and sort the worthy ones from the "unfruitful" ones.
That's why we're here to help you. The following is a list of top 10 cryptocurrencies that are expected to explode in 2020 and make an even bigger impact in the years to come.
Ultimately, there is no single cryptocurrency we can point out as the best of the best. Many cryptocurrencies offer quite attractive opportunities for investment, depending on what you're looking for and what your investment goals are.
One other thing to consider is the level of experience you have. For instance, some cryptocurrencies might be a good investment for beginners, while others are suitable for more advanced crypto traders.
You also have to keep in mind that buying the best cryptocurrencies is not enough to be a successful crypto trader.
Many traders have witnessed their crypto journey come to an end because they didn't pay enough attention to security. If you are truly serious about investing in cryptocurrencies, you have to put effort into protecting your investment by reinforcing your security.
Many mistakes cryptocurrency investors make are related to security. For example, forgetting to enable 2FA (two-factor authentication), leaving your coins in an exchange, not owning a hardware wallet, and more.
So in this article, we are going to give you everything you need to know about the best cryptocurrencies to buy. By the end of the article, you should have a solid understanding of the top cryptocurrencies, how to invest in them (and why you should consider), and some of the best cryptos to get you started.
Top 10 cryptocurrencies in 2020
Here are the top 10 cryptocurrencies you should buy in 2020.
1#. Bitcoin
When talking about the top ten cryptocurrency investors, cryptocurrencies generally and intelligent investment cryptocurrencies, all discussions should begin with Bitcoin.
Why? Well, it is because Bitcoin is currently the most frequently used cryptocurrency, which is commonly called the "King of cryptocurrencies."
Bitcoin's main aim is to become world-wide, peer-to-peer digital cash that is separated from and completely decentralized in any form of regulation.
Besides, because it has the highest liquidity in the Crypto Space, it also becomes the best cryptocurrency for you to purchase if you're a beginner Other than this.
Finally, you will not find it difficult to buy or sell Bitcoin at all.
Somebody will always be ready to match your order on the other end. Not only this but Bitcoin is known, despite its volatility, to be one of the most stable cryptocurrencies.
The influence, demand and popularity of Bitcoin are expected to increase in the coming years.
As demand rises, the price of bitcoin will increase substantially, as only 21 million coins will ever be available. In January of 2020 Antoni Trenchev, the Nexo co-founder, told Bloomberg why he thought the price of Bitcoin might continue to increase to $50,000 by 2021.
"I think it could very easily see that by the end of this year, Bitcoin would reach $50,000," Trenchev said.
2#. Litecoin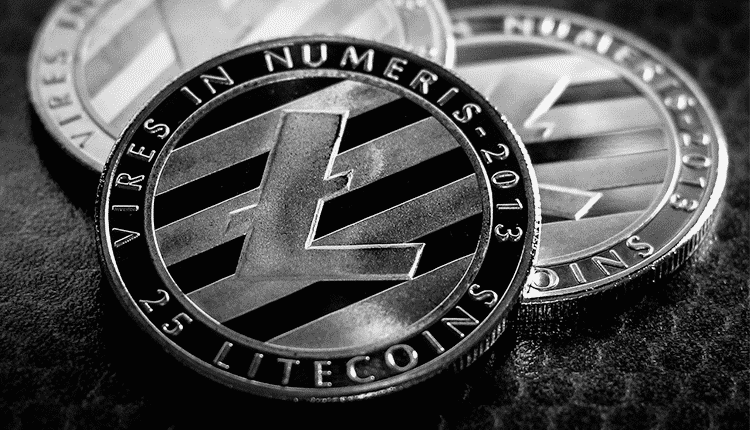 The high liquidity and large market cap are one of the main reasons for investing in Litecoin this year. If you want to avoid risks, keep yourself away from coins and communities with smaller market caps and cryptocurrencies like Litecoin.
Why do we believe that this year and in the years to come Litecoin will explode?
Well, there is a limited supply of 84 million coins and a block reward of 25 LTC (in comparison with Bitcoin's 21 million). Compared to other cryptos this is a high block reward.
The average time to mine a block is about 2 minutes on the LTC blockchain, also faster than most others.
That's why many experts think Litecoin, along with the fact that Litecoins are one of the four largest in Coinbase, will certainly be one of the altcoins that will remain strong whatever happens in the future.
In 2020, despite strong competition, Litecoin remains considered one of the best cryptocurrency.
3#. Ethereum
Ethereum, a top-scale cryptocurrency investment, was the first major project to implement smart agreements that enable designers to launch desktop and mobile decentralized apps (dApps) behind blockchain technology and remained one of the top 10 cryptocurrencies in 2020.
Not only that but Ethereum is the second-largest liquid cryptocurrency, just below Bitcoin. So you won't have any problems with Ethereum purchases or sales.
Another reason to believe Ethereum continues to be a strong investor in the next few years is that it has a loyal team and community. This allows Ethereum to remain stable and to increase its value only in the long term.
In comparison with Bitcoin or Litecoin, there can also be much more Ether (Ethereum tokens). Ether fuels the dApp ecosystem, which means millions of developers and businesses will need it to support their clever contracts and launch apps.
4#. BAT – Basic Attention Token
During 2018, 2019, and 2020, BAT was one of the warmth and best cryptocurrencies.
BAT is another token of the Brave Browser that is used by the BAT. The BAT token is used to advise content creators and almost anyone on the Internet that you can find helpful.
You can choose how to suggest information or content to you. This has a great deal of potential since there is a lot of web browser industry.
Not only that but also BAT can reward users who watch ads. This is an area that has yet to be explored and could potentially give the end viewer and the Brave Browser many new opportunities.
Brendan Eich, a co-founder of Mozilla Firefox, has helped to develop JavaScript, is the team behind this concept. You can bet that the future of BAT is bright with these credentials.
BAT remains surprisingly consistent with the collapse of so many other coins, which is a good sign of good accumulation.
It is anticipated that demand for the coin will increase and that price assessment for the token would probably increase.
5#. Nem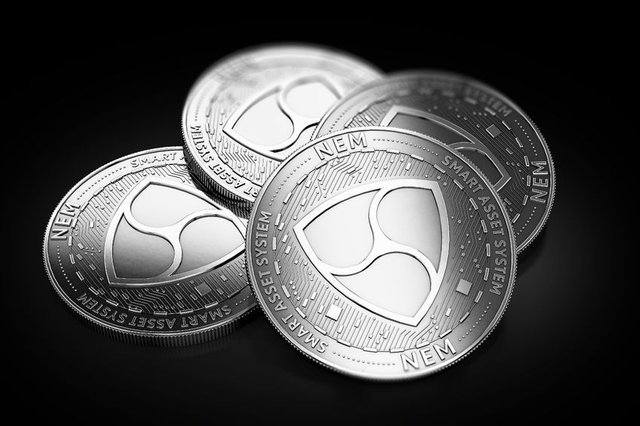 For two main reasons, NEM differs from other cryptocurrencies, which makes it attractive for young investors.
First of all, you are harvesting instead of mining, secondly, you are determining 'proof of importance' as to who is going to harvest the next block. NEM is also a platform for building applications, apart from being a cryptocurrency.
It takes 6 seconds for a new transaction to appear and 20 seconds for confirmation. NEM also have a very fast transaction speed. Also, very low transaction costs.
Another advantage of NEM is that it uses an instance node or harvest with 100x less power than BTC.
NEM is an ambitious project with a few very important objectives. It is more than a cryptocurrency. It certainly is. The platform's team believes that it can revolutionize many sectors, including loans, game data, royalties, intelligent contracts, ICOs.
6#. NEO
NEO is often called the Ethereum of China. NEO is yet another clever and potentially powerful contract platform. As with Ethereum, Neo enables developers to launch decentralized blockchain applications.
The technology behind NEO is seen as sophisticated, with improved proof of the participation technology and is supported by a delegated system of Byzantine fault tolerance.
The NEO ranks amongst the top 20 in CoinMarketCap, making it an extremely liquid asset. The founding members of the crypt community are also highly experienced and trusted, which further boosts NEO credibility and value.
The NEO coin value gradually gains momentum and starts to rise. The NEO's most appealing aspect for investors is that NEO and Ethereum are apparently similar.
Both platforms are not crypto coins alone. They allow digital assets, intelligent contracts and blockchain applications to be created.
However, tokens are distributed on the NEO platform in order to demonstrate ownership of an asset, rather than the asset itself. This makes transferring shares, equity, and assets easier.
7#. BNB – Binance Coin 
Binance Coin is one of the best purchasing cryptocurrencies for you to broaden your portfolio and own large currencies such as BTC or ETH.
Binance has a strong corporate history and an experienced team, which is to be a utility token behind its main concept.
Binance Coin's value derives from its usefulness, combined with the demand for its usefulness.
Binance 's success demonstrates to many investors that they have the abilities and means to make this coin a success.
Binance Coin is currently ranked among the top 10 on CoinMarketCap as one of the most liquid cryptocurrencies.
Its volume also shows steady growth. The Binance Coin price multiplied x3 earlier this year despite volatility.
The stock market is also one of the fastest-growing worldwide exchanges of cryptocurrency. All exchange transactions are done using Binance Coin, which this year makes BNB a trading volume of one of the fastest-growing cryptocurrencies.
8#. TRON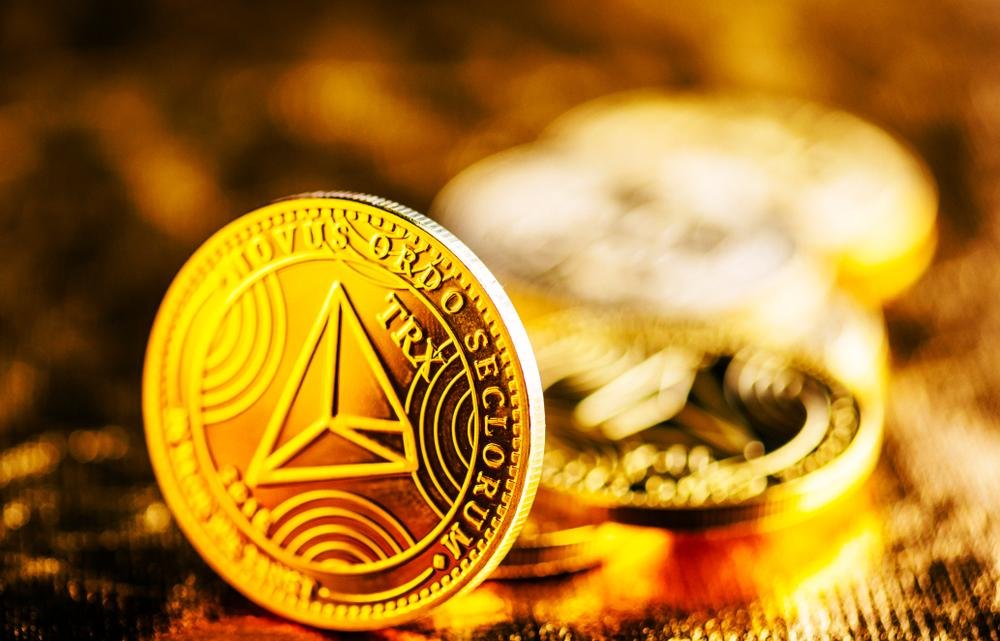 The reason we add Tron to the list is that it bought BitTorrent a few years ago. In the long term, that would mean great things for the company and its worth if it could develop safer and more decentralized methods of torrenting.
Some expect innovations like the network distribution and recombination of file parts to be downloaded by users. In the end, Tron has been seen in the coming years as an ambitious initiative.
An additional reason why TRON's is listed is that TRX / Tronix is one of the few ERC-20 tokens to be placed on the Main Net (TRON Network Cryptocurrency). It's up and running its blockchain!
TRON has more than three hundred thousand accounts. Although much smaller than other networks in cryptocurrency, growth is quite impressive.
TRX ranking 15th last year on the list of the major market capitalization cryptocurrencies.
Tronix can also be used to pay content creators for original material access by content consumers. The coins could then be exchanged for other cryptos or used to pay for several Blockchain Services to the producers' accounts.
9#. EOS
Several people have already dedicated their investments to the EOS in addressing the shortcomings of the Ethereum network.
EOS already removed some barriers to Ethereum, including the need to know how to code dApps in Solidity and is known for providing developers with services, including account management services and creating databases without programming knowledge.
Investors also praise EOS, including the fact that it works much faster than Ethereum and Bitcoin and is more scalable, for its many technological advantages.
There is a central group of 21 gatekeepers who approve transactions. There is no requirement to pay gas charges to make use of the network.
The huge and very enthusiastic community is another reason EOS can draw your attention this year. In addition, EOS has successfully concluded its token sales and gained the capital it needs to develop its full potential in the coming years.
10#. Ripple
Ripple is third right after Bitcoin and Ethereum with regard to market capitalization.
Ripple's design and goals are slightly different from the others on this list.
Ripple is a risk-based start-up offering financial settlement services to banks, enabling them to make transactions across national borders immediately and directly.
This is why, rather than to individual users, Ripple is oriented more towards larger institutions. It has partnered with major banks worldwide and yet more financial institutions want to implement the Ripple protocol.
The reason why experts believe Ripple could explode this year and over the coming years is the fact that XRP will certainly remain a powerful component for the cryptocurrency community and indeed one of the best cryptocurrencies due to its institutional support and safe from SEC regulation.